Our Facilities and Services
At Titan Communications, we provide a range of top-notch facilities and services to meet your digital media production needs. Whether you're working on streaming content, marketing materials, or educational projects, we have the tools and expertise to help you bring your vision to life.
Services We Offer
Video Production: We offer studio and remote video production services, utilizing single and multi-camera setups to capture your content with precision and professionalism.
Studio Rental: Need a professional studio space for your project? Our studios are available for rental, equipped with all the essentials for a seamless production experience.
Video & Audio Editing: Our expert editors will transform your raw footage and audio into polished, high-quality content that resonates with your audience.
Live Streaming: Take your content live! We offer live streaming services to ensure your message reaches your audience in real-time.
State-of-the-Art Facilities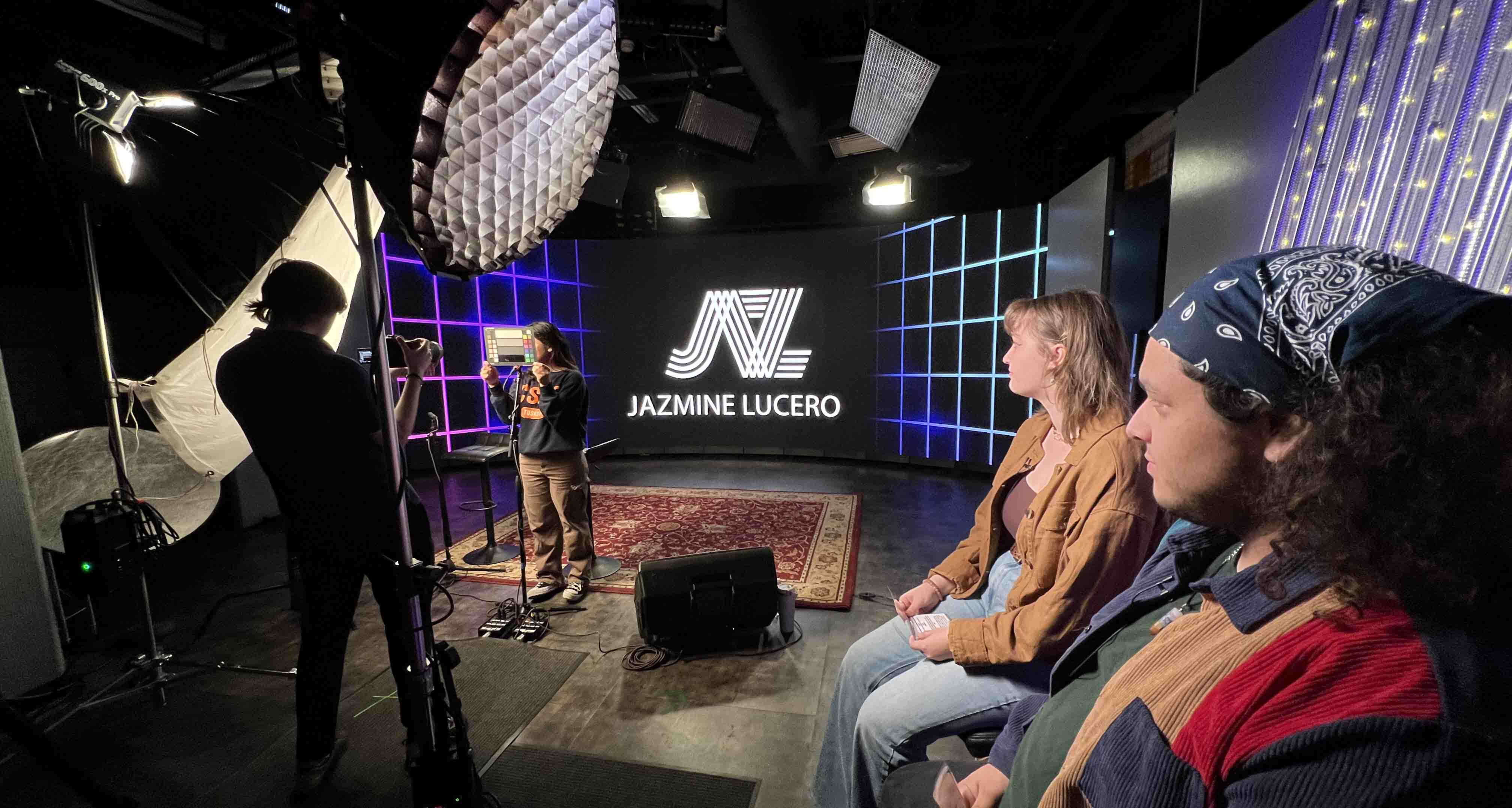 Our facility, nestled within Cal State Fullerton's College of Communications, is a hub of innovation and creativity. Here's what you can expect when you step into our space:
Titan TV Studio: Our studio boasts a thirty-foot LED wall, providing a dynamic backdrop for your productions. From news broadcasts to immersive storytelling, our LED wall takes your visuals to the next level.
Digital Audio and Video Studios: Equipped with cutting-edge technology, our recording studios are designed to deliver pristine audio and high-definition video for your projects.
Edit Suites: Transform your raw footage into polished gems in our edit suites, equipped with the latest editing software and tools.
Special Effects and Animation: Elevate your content with our special effects and animation capabilities, adding a touch of magic to your projects.
Broadcast Cameras: We offer access to advanced broadcast cameras for capturing every detail of your production.
Advanced Storage: Your data is safe with us. Our advanced storage solutions ensure your content is secure and easily accessible.
Streaming Equipment: When it's time to go live, we have the equipment and expertise to make it happen seamlessly.
Labs for Student Creativity
Our video, audio, and editing lab, located in the Pollak Library South basement (PLS 62), is the creative playground for students involved with Titan Communications. It's a dedicated space where you can hone your skills, collaborate with peers, and bring your creative projects to life.
At Titan Communications, we're more than just a facility; we're your partner in bringing your creative visions to life. Explore our facilities, and take advantage of our services to create impactful content that resonates with your audience.