TITAN INTERNET RADIO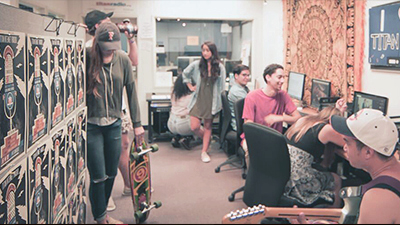 Titan Radio broadcasts worldwide as a non-profit organization at California State University, Fullerton.  Titan Radio provides currently enrolled CSUF students with support of their extracurricular activities in broadcasting and provides hands-on portfolio building experience.  DJs hand-pick our music, targeting a broad and diverse audience of students from all disciplines at Cal State Fullerton, a university with over 40,000 students, and seeks to draw listeners with a wide variety of tastes from all parts of the world.  
MISSION STATEMENT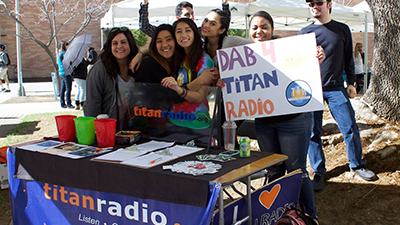 Titan Radio, which is overseen by Titan Communications, is a student-operated, non-profit campus resource of California State University Fullerton, funded by Instructionally Related Activities (IRA).  As an educational facility, the primary mission of Titan Radio is to serve as a laboratory environment for use by CSUF students, staff, and faculty in support of their classes and pursuit of a career in the radio industry.  Titan Radio also seeks to showcase California State University Fullerton and the talents of CSUF students through educational, unique, and/or alternative programming not readily found on commercial radio.