Volunteer Reporters/Producers Wanted!
Fill out the Online Titan TV Volunteer Application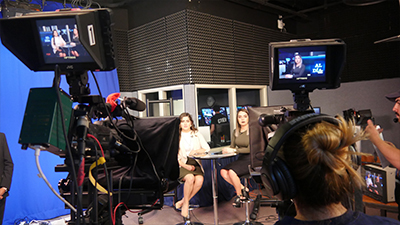 Cal State Fullerton's own Titan Television is looking for aspiring broadcast reporters to produce news packages that cover campus and community events. Completed news packages will air on the Titan Channel, which is seen in Orange County on channel 98 on Spectrum (TWC) and throughout Southern California on AT&T U-Verse channel 99. It is also available on the Titan Communications website at titancom.fullerton.edu.
This is a great opportunity for students to get practice on their reporting, interviewing, storytelling and video editing skills, as well as build their resume and reel. If students volunteer with us, they will have access to our equipment and editing lab.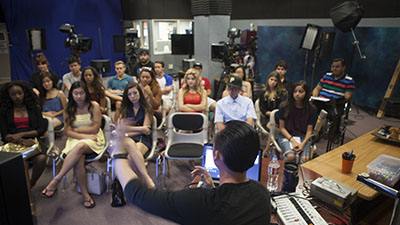 Our staff will gladly assist students with putting their packages together and answer any technical questions they may have. The packages that students produce at Titan Television can be used in their personal reels, as samples to send to potential employers, and to count for assignments in their broadcast journalism classes.
If you have any questions, please contact titancommsupport@fullerton.edu.