About Us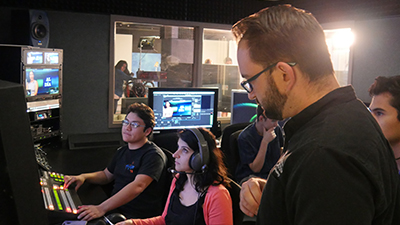 Titan Communications is the home to Cal State Fullerton's digital media center, which provides students with a living-learning classroom and an opportunity to work and learn about television and radio broadcast management in a professional hands-on environment. We strive to provide students with an environment that supports academic achievement with opportunities to work on television and radio programs and learn the broad-ranging skills needed today to succeed in a broadcast career.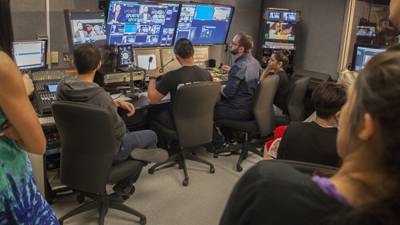 Since it began in 1998, Titan Communications has grown from an office, control room, and a small television set to now having a full-scale television studio, control room, audio and editing labs equipped Mac Pro workstation computers, a voiceover booth, and the Titan Internet Radio station. We are located on the basement floor of the Pollak Library South.
Titan Communications also services clients by providing high-quality audio and video productions. Titan Communications provides services for webcasting and multimedia. Some of the award-winning projects produced by Titan Communications range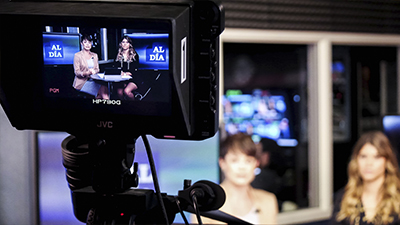 from educational and training to marketing and television shows.
By working together, Titan Communications staff, faculty and students produce high-quality programs that are distributed to the campus, via the Internet to the University and through the Titan Channel to the surrounding communities of Orange County.
Eraj Shadaram | Director
Office: (657) 278-7462
Nathan Jeffers | Media Specialist
Office: (657) 278-3757
Jeffrey Whitten | TV Media Coordinator
Office: (657) 278-8495
Production Coordinator | Titan TV

Office: (657) 278-2836
General Manager | Titan Radio
Office: (657) 278-5505